Features
The new WEDO
Even more powerful, yet still has easy to use. With its new design and new features, WEDO takes your teams' productivity to the next level. Be among the first to discover the new WEDO universe!
A complete overhaul of the platform
In recent months, WEDO was completely rewritten to optimize the platform performance. By using the most cutting edge technology, we're able to offer a faster, more functional and even more secure interface.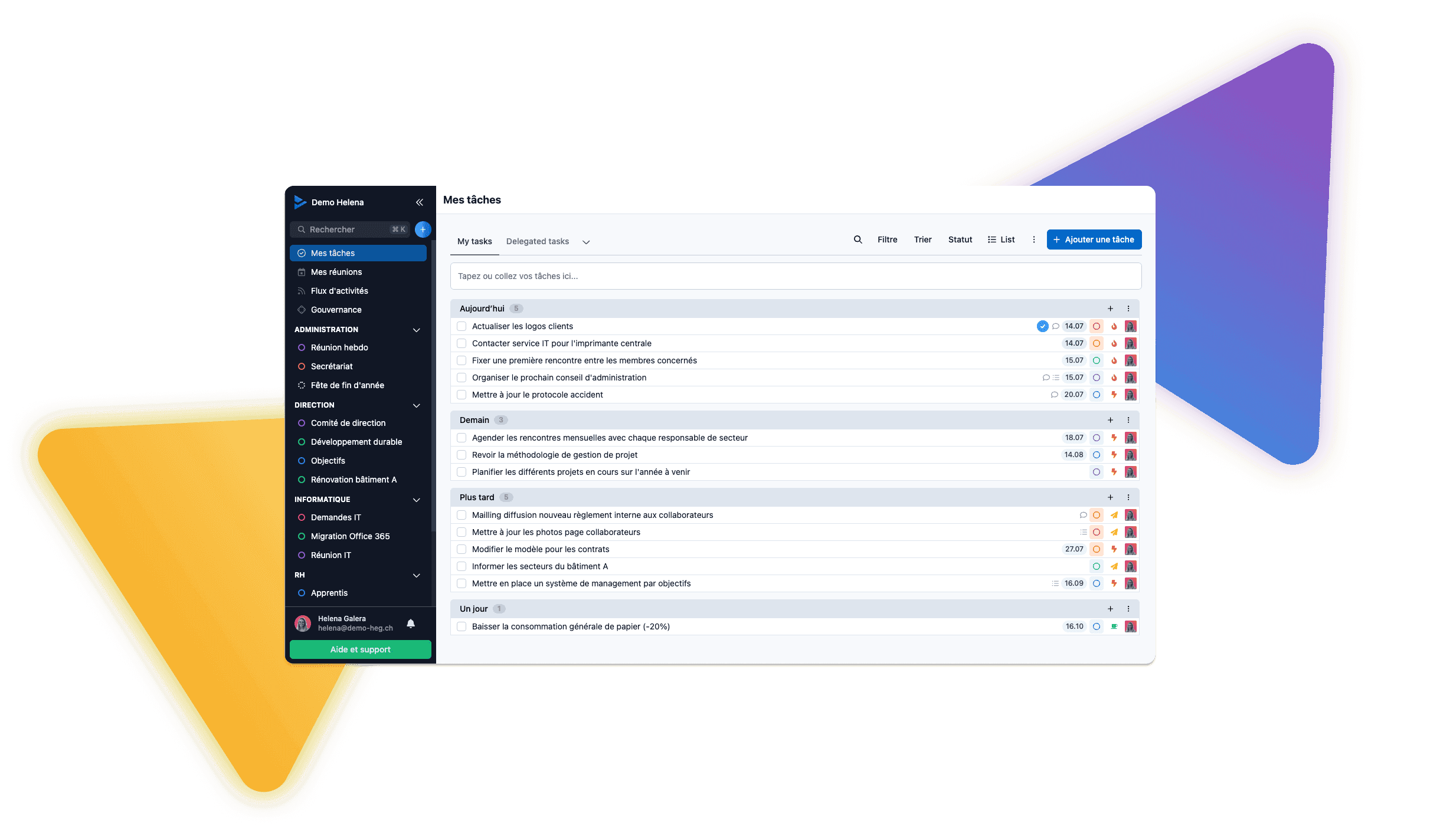 New design
WEDO's interface has a new fresh look. Modern and beautiful, enjoy a pleasant and intuitive experience.
Platform speed
Saving time is in WEDO's DNA. You won't waste a tenth of a second with instant navigation and loading times.
Optimized search
Optimized search on all platform components. Find what you need even faster.
Quick action
Keyboard shortcuts to quickly create content and navigate instantly to any page.
Bulk edit tasks and files
Increased productivity with grouped actions on tasks and files.
Filter optimization
New filters offer an infinite range of possibilities for displaying your work the way you want it.
I appreciate the simplicity of organising meetings. Thanks to WEDO, my preparation and follow-up time has been considerably reduced. Every team uses the simple and efficient task management tool. Finally, the to-do lists are over.

Barbara Zuber

Managing Director | ElfenauPark Bern
They use WEDO to scale their productivity
Ready to dive in?
Start your free trial today.