On Thursday November 16, WEDO won the 4th edition of the Trophée PME competition, in the SME category. The awards ceremony, held at Forum Fribourg, was attended by over 200 guests.
A look back at this eventful evening with an article from La Liberté.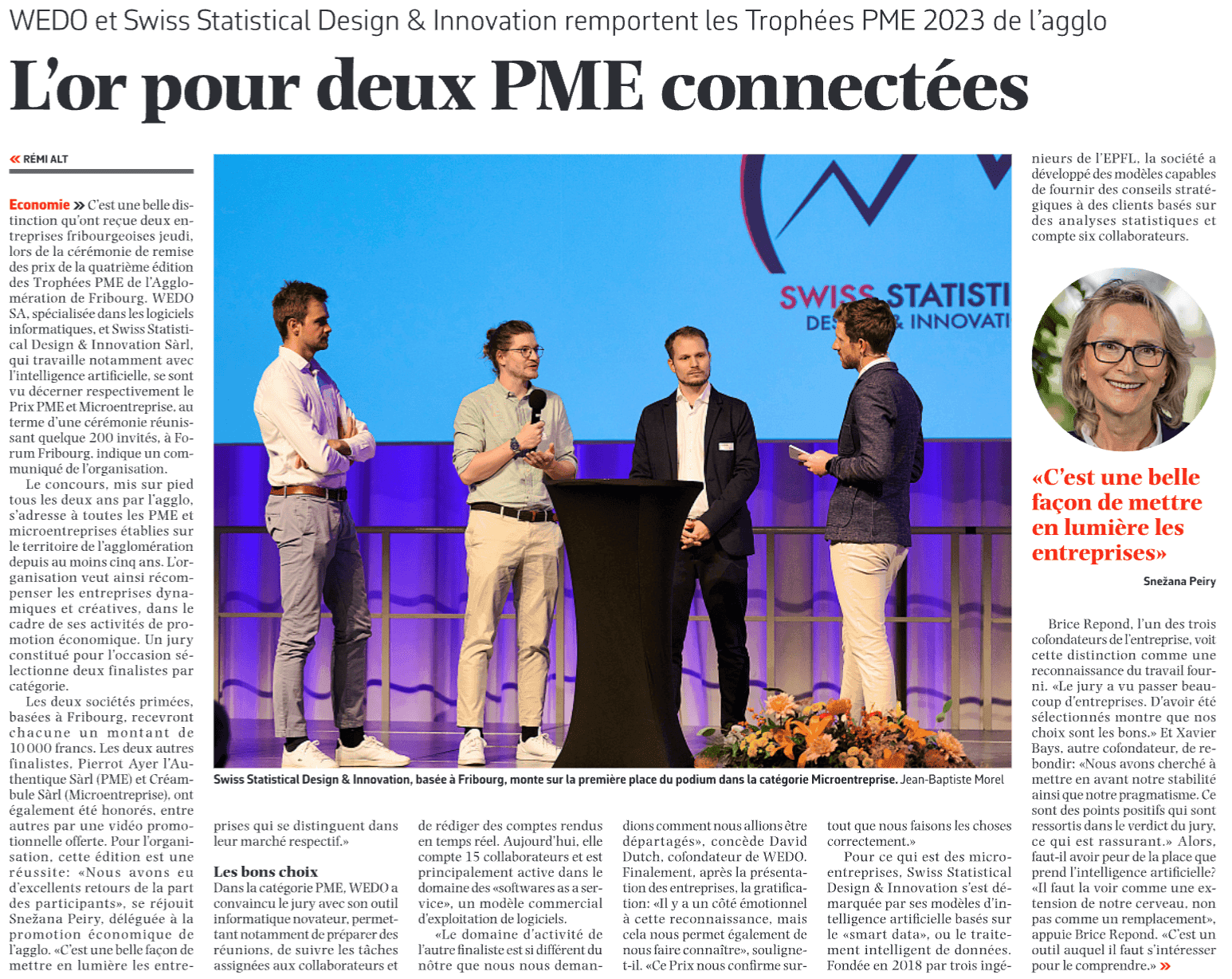 Ready to dive in?
Start your free trial today.