WEDO for
Team Meetings
Collaborate on meeting agendas, take notes in real-time, and finish every team meeting with an action plan.
Shared Agenda​
Prepare your meeting agenda collaboratively to ensure everyone is well prepared.
Realtime Note Taking​
Take your minutes during the meeting and allow everyone to be up to date directly at the session's end.
Meetings Follow-up​
Make post-meeting follow-up easy by giving instant access to the meeting minutes with integrated task progress.
Task Management​
Create collaborative workspaces to share tasks with your teammates and view all your tasks in one place.
Power your Team Meetings with WEDO
Prepare your meetings in teams, write the minutes in real time and follow the tasks assigned to your colleagues.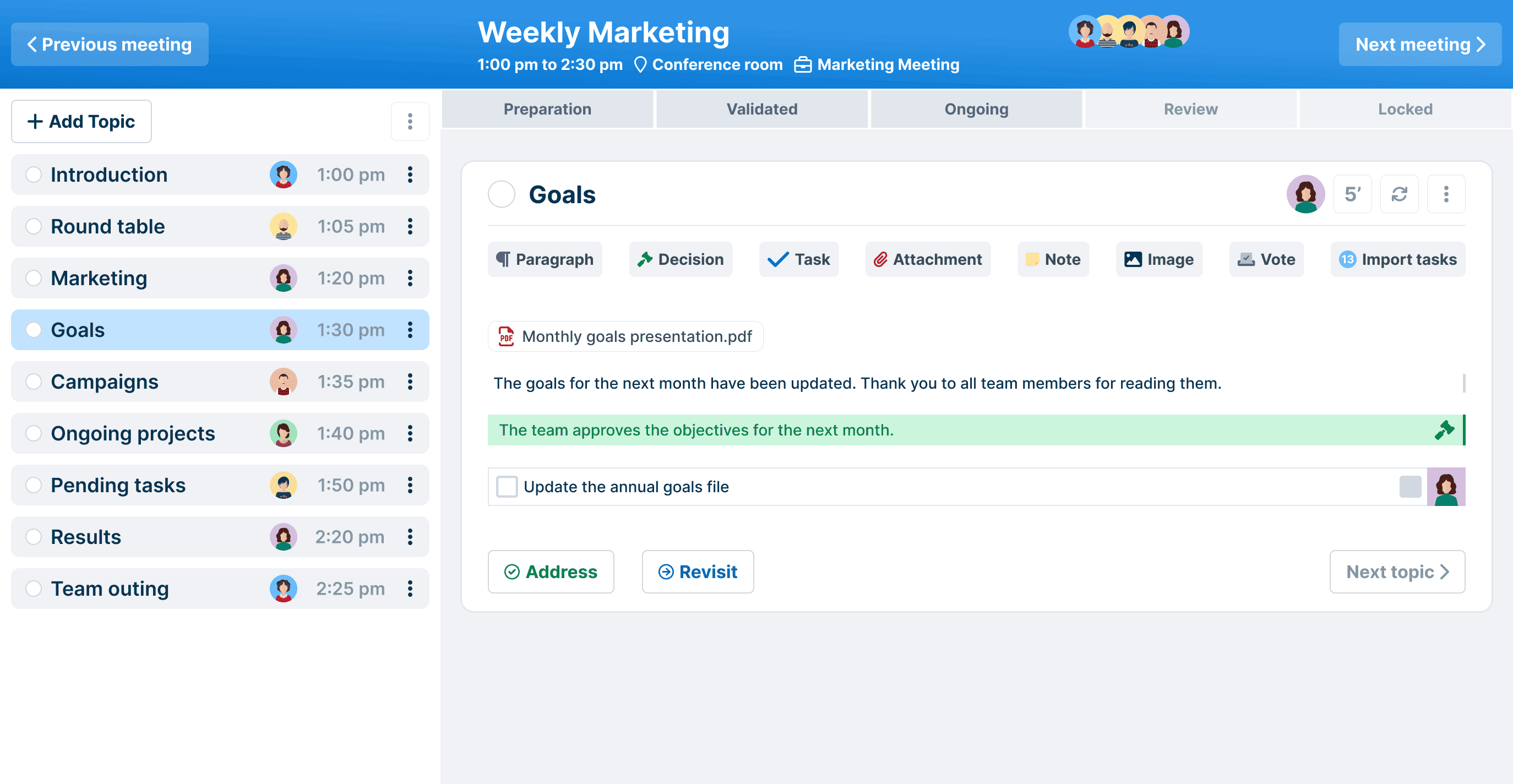 Before the meeting
Having a productive conversation is rare when nobody has a plan for what to talk about. With WEDO, your team can collaborate on an agenda, prepare materials in advance, and write questions to ask during the meeting.
During the meeting
If you're brainstorming ideas and making decisions, you'll get better results when your whole team contributes. WEDO's real-time note-taking tool promotes collaboration and encourages everyone to participate actively in the conversation.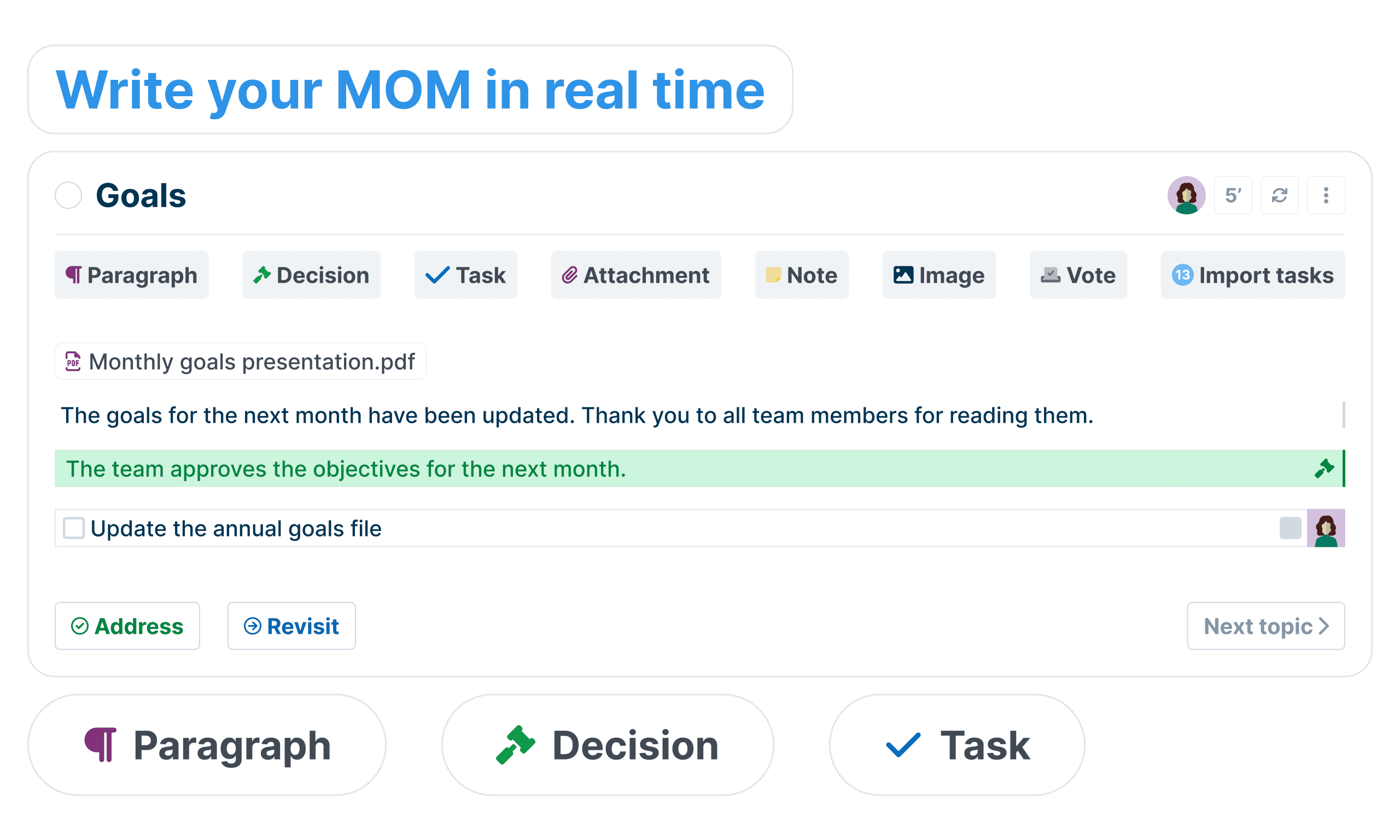 After the meeting
A team meeting without action items is just a status update. Make your meetings more productive by tracking critical decisions and next steps. With WEDO, your team can create action items, track and prioritize tasks in-between meetings, and automatically carry-forward incomplete tasks and topics to the next meeting.
Your data security is our top priority
You can rest easy knowing that we employ many security technologies and industry best practices to ensure that our product and systems stay secure.
Ready to dive in?
Start your free trial today.