WEDO SARL, THE SWISS MADE COLLABORATIVE TOOL
WEDO Sàrl is a project of David Dutch and Antoine Sudan, two engineers and childhood friends from Fribourg. WEDO is a collaborative tool created in 2015 and supported by Fri Up. It is used to manage tasks, meetings and team projects. The vision of the two engineers was to simplify communication within a company and to revolutionize collaboration among professionals!
THE BIRTH OF A 100% SWISS START-UP
As an employee of a company, everyone is confronted with different communication channels: minutes, procedures, documents, emails, charts, phone calls or checklists. Keeping a clear vision on the tasks to perform and their deadlines is not always easy.
In 2015, David Dutch and Antoine Sudan decided to meet several managers of different companies to discover their ways of managing tasks, meetings and projects. It is thanks to the precious testimonies of more than 300 professionals that the two engineers were able to develop their platform.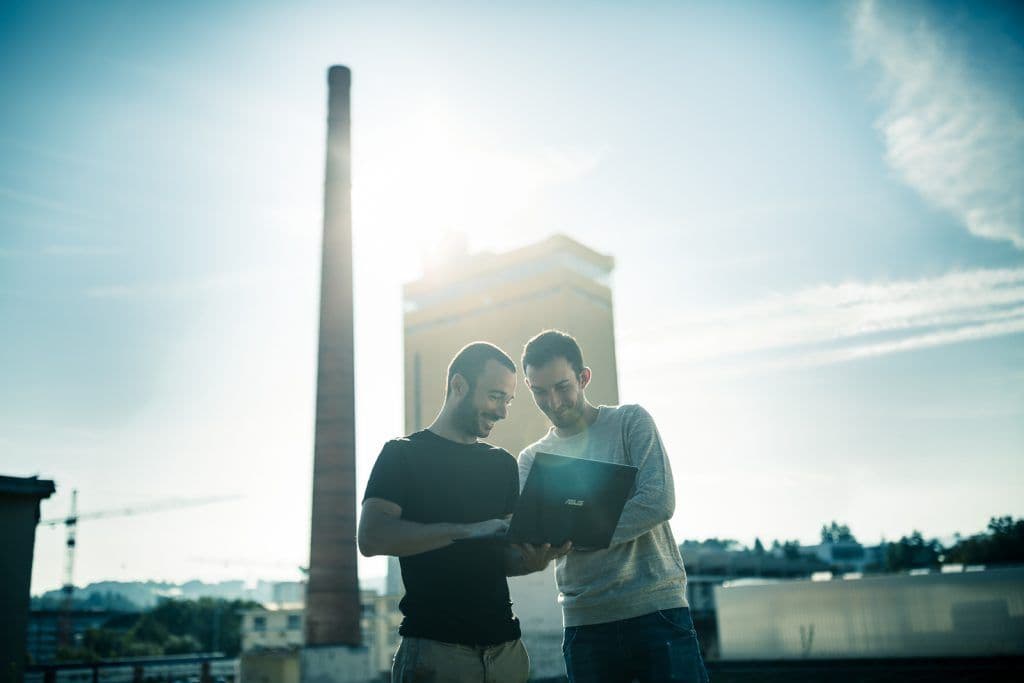 Unlike different tools available online, WEDO is adapted to the needs of Swiss companies.
Collaborate with ease
All data are hosted in Switzerland. The application is highly secure and user-friendly, to ensure an easy networking between employees.
TOOLS AT THE SERVICE OF COMPANIES
The return on investment of the use of WEDO is rapid. For example, the drafting of meeting minutes via WEDO will save you up to one hour per meeting, in comparison with standard ways of drafting meeting minutes. Furthermore, the traceability proposed by the application allows you to follow up with the decisions made during the execution of a task on the field.
Our current customers come from different fields: administrations, municipalities, nursing homes, and banks. Dedicated features allow them to follow existing processes, such as the writing of meeting minutes or the creation of checklists for the monitoring of administrative procedures. Collaborative tools are undoubtedly the future of communication systems for businesses. It is thanks to the suggestions by our customers that WEDO adapts to the needs of companies. The goal is to see WEDO become the collaborative reference tool in Switzerland.
Photo : © Stéphane Schmutz / STEMUTZ.COM / Source : Original article in ECHO
Ready to dive in?
Start your free trial today.