This WEDO update brings a new feature: activity feed. These are chronologies that include all events, comments and notes.
The feeds exist at three levels:
General activity feed with information about you on your network
Feeds by topic to view the progress of sessions, projects, services, etc.
Per person feed to track your history or that of one of your colleagues (depending on your rights)
Overview of a topic's workflow
This is what the workflow for my "Project Zero Paper" topic looks like: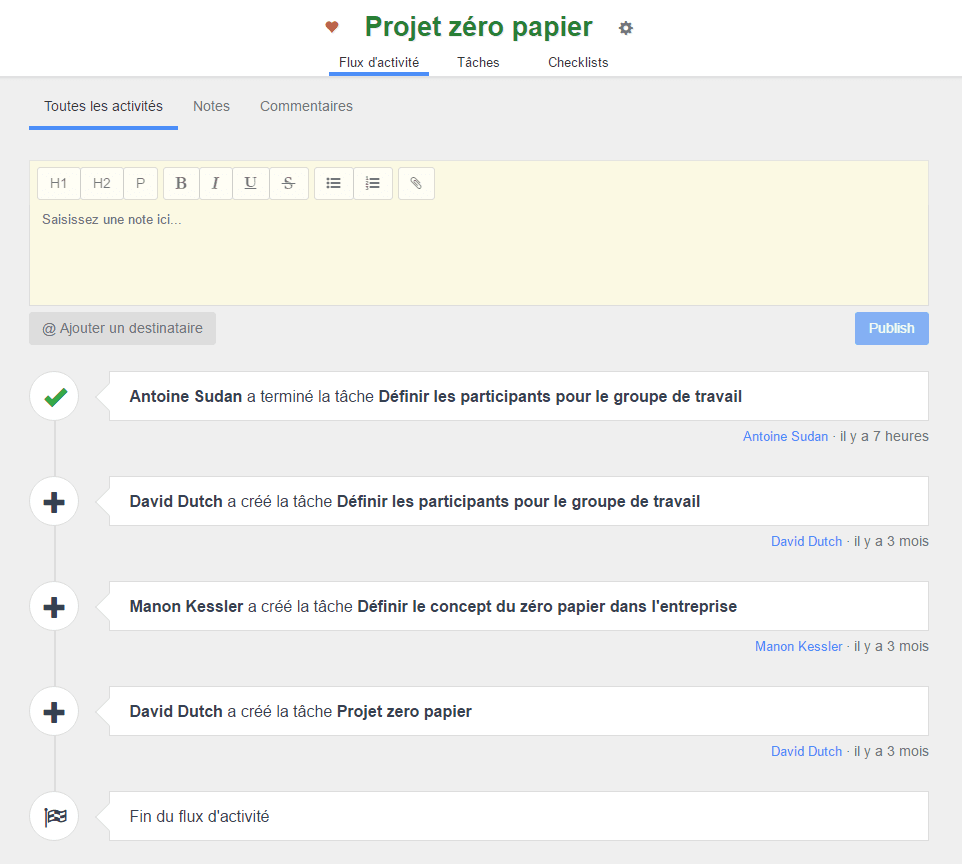 Note-taking
You can see from the image above that it is possible to add notes in the workflow. This way you can write information for a topic or for your entire network quickly. Using the "Add Recipient" button, you can notify the people affected by your note. It is possible to add people, topics or checklist templates to the recipients.
Usage example
I would like to inform the whole working group for the "Project Zero Paper" about the next meeting. I am writing a note to this effect. I can add addressees via the button or by entering the title of the subject preceded by an @.

Conclusion
Thanks to the workflows, you can keep up to date quickly and communicate even more easily with people in your network. Feel free to send us your comments and suggestions for improvement via the support in WEDO.
Ready to dive in?
Start your free trial today.