Rights management
When you add a meeting, a new column named Access will appear in the list of attendees: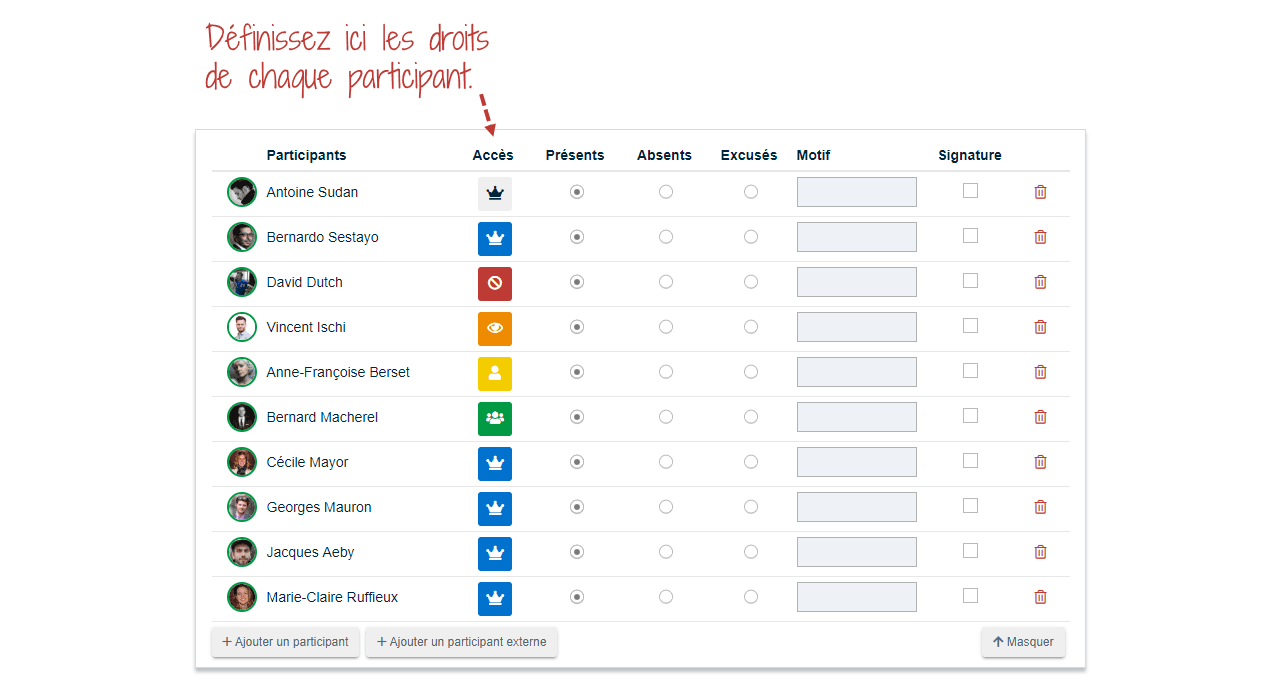 For each attendee, you can choose among 5 options: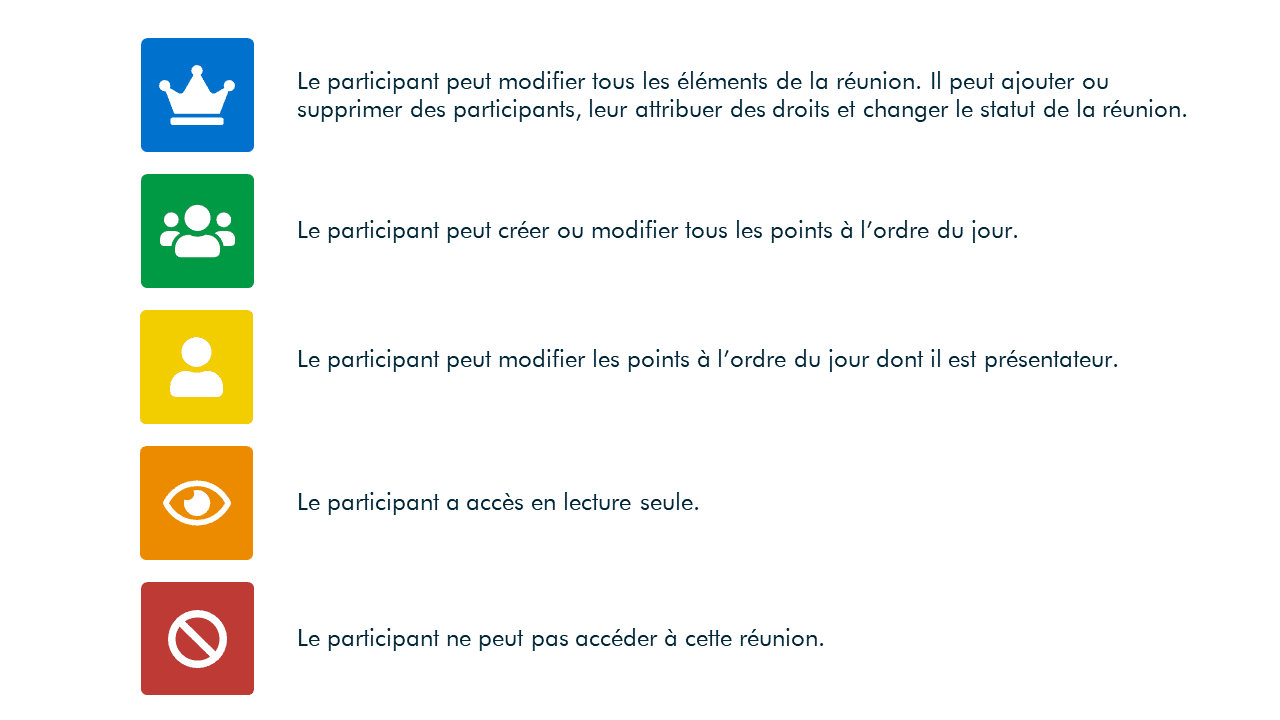 5 steps of a meeting
The five steps that structure the creation of a meeting have been improved and are as follows:
Please note that changing the status of a meeting (i.e. moving from a step to another) has an impact on who can edit what. For example: an attendee who has the right to modify and add agenda items will be able to do so until the meeting agenda is validated. Only an attendee with full access rights, represented by the logo with a crown on a blue background, can modify the status of the meeting.
Rights according to the step
Below is a table summarizing the accesses that allow to modify the elements according to the step in which the meeting is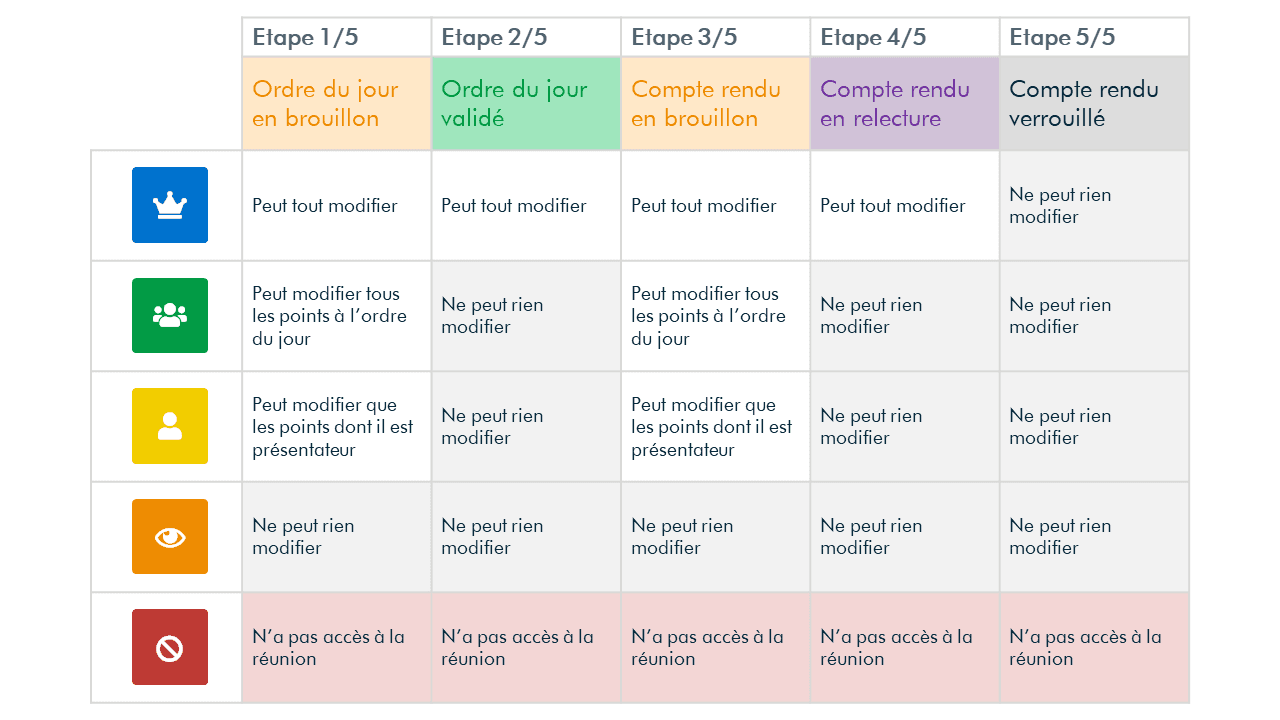 5 steps of a meeting
In previous versions, when the meeting was ended the information and decisions could still be edited but not the tasks. This feature has been improved in the current version. All information can still be edited in step 4/5: meeting minutes in review until the moment the meeting minutes will be locked in step 5/5.
Save changes made to tasks
The tasks can be updated in the meeting minutes as long as they are not locked, i.e. until step 4/5. We recommend you to systematically lock the meeting minutes once they have been reviewed and approved.
Periodic report
We have added to this version a periodic report which will be sent to you by email. By default, you will receive a weekly report every Monday morning.
To modify this parameter and manage the frequency of the periodic report, go to your User profile > Settings > Notifications > Periodic report.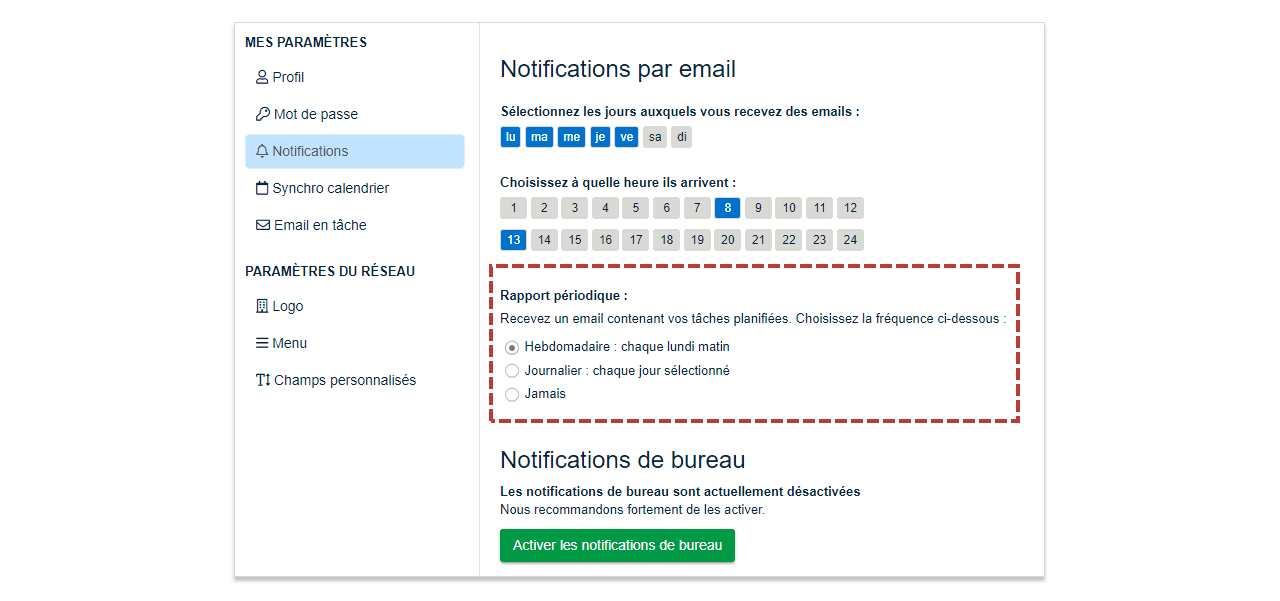 For you to discover in this new version
New tile design for the workspaces, checklist templates, checklists and meetings.
The tile menu has moved from the action bar directly on the tile itself to improve the user experience.
Improvement of certain texts to clarify the interface (for instance, for the importation of a previous meeting agenda).
Synchronization options with the calendar have been improved.
Ready to dive in?
Start your free trial today.