Terminology changes
Our terminology has been adapted. Paragraphs allow you to add a text box visible to all the attendees of a meeting. Notes are private and only visible to the user who adds them. An easy way to distinguish them is by their yellow background.
Private notes
From now on, it is possible to add private notes to the items of your meeting agenda. This allows you to prepare your interventions for the upcoming meeting or to add private notes during the meeting.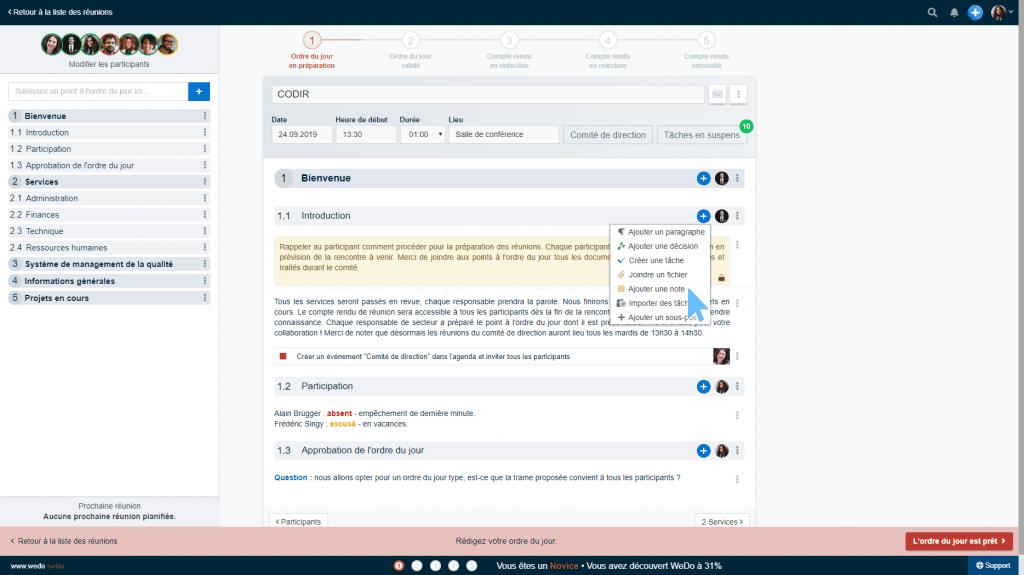 Converting elements
If you wish to share your private note with the other attendees, you can simply convert it into a paragraph.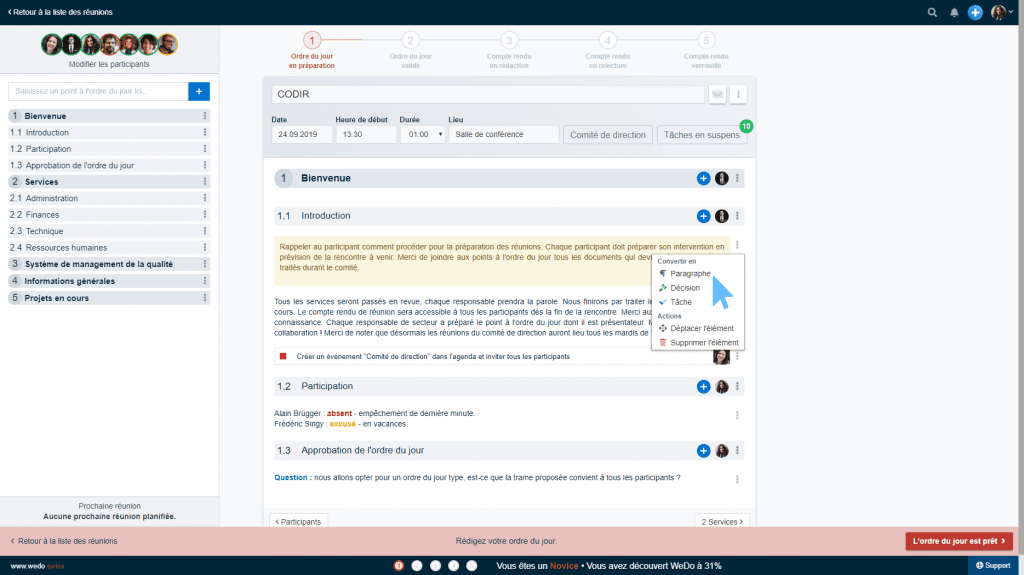 To save valuable time, you can also convert most of the other elements:

Please note that it is not possible to convert a task into another element!
Ordering items
It is possible to order all the items of the meeting. Simply drag and drop an item to reorder it.
Option « Table of attendees »
If you wish to have a detailed contact list of the meeting attendees, there is an option accessible through the settings of a meeting.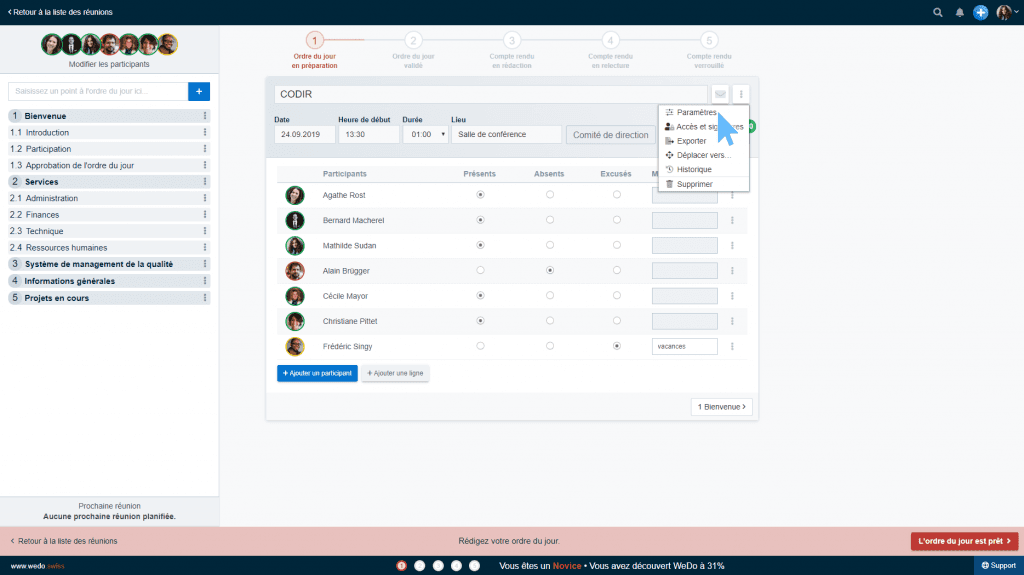 By selecting « extended table view » in the settings of the meeting, the table will appear in steps 2, 4 and 5. The coordinates of the attendees are listed according to the information of each user's profile.
During the editing steps, the meeting agenda in preparation and the drafting of the meeting minutes, you can manually edit an attendee's contact information. It is also possible to change an attendee's function for a specific meeting.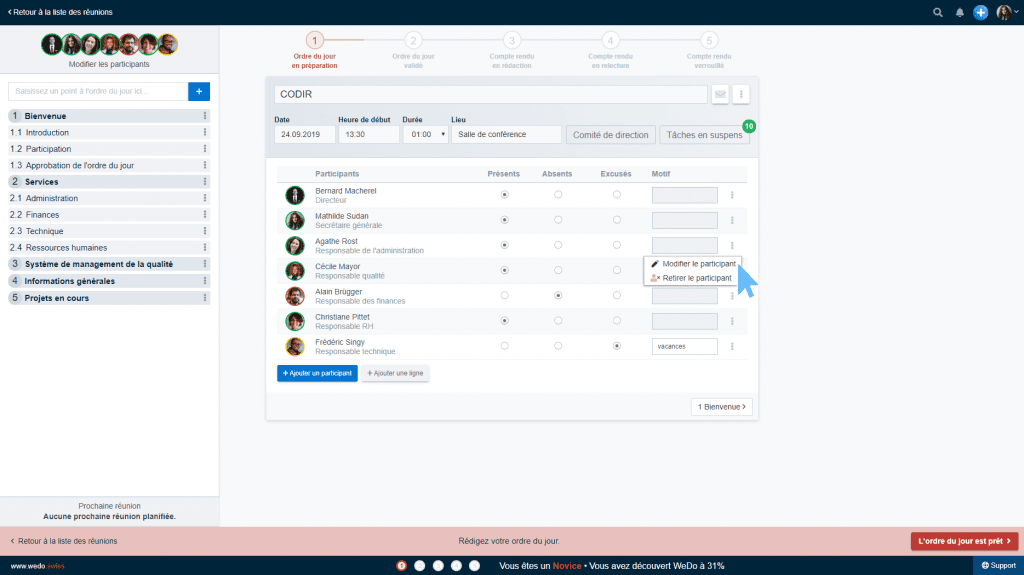 Link between a task and a meeting
Tasks created in a meeting have a link in their details pane that allows you to easily access an item of the meeting agenda. This will allow you to view the task in its context of creation.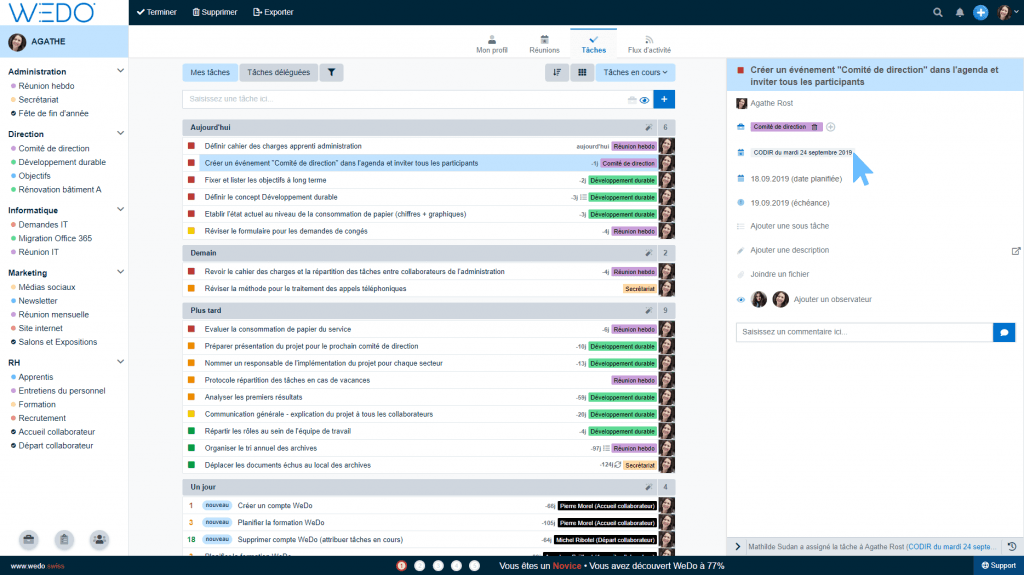 General ergonomics
Use the new + button to easily create content.
You can create your Workspaces, Checklist templates, Teams and Users from the + button which is found in the heading at the top of the page.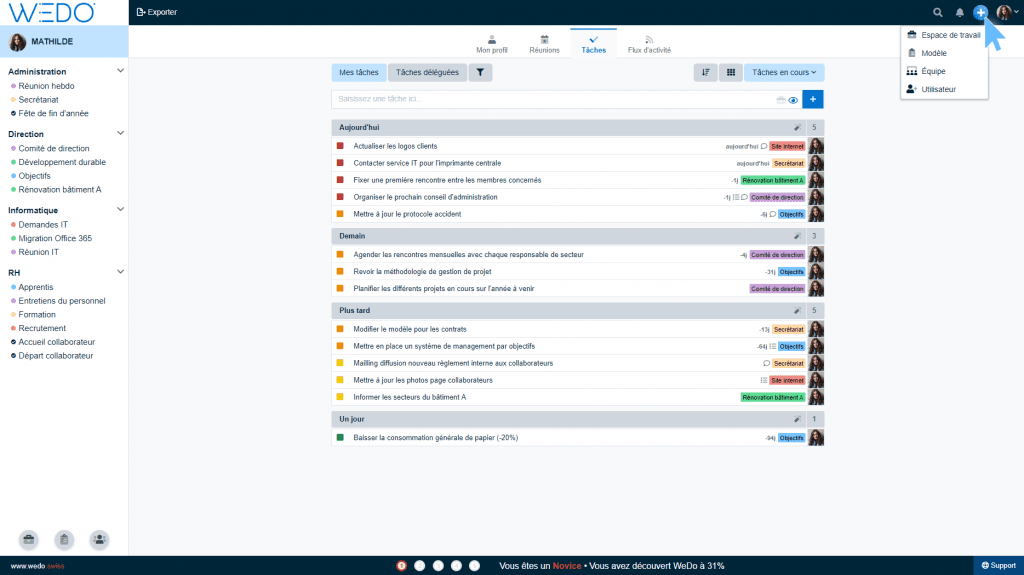 Take advantage of the shortcuts in the main menu
Three buttons have been added to the menu for an easy access to the Workspaces and Checklist templates to which you have access, as well as to the Users page.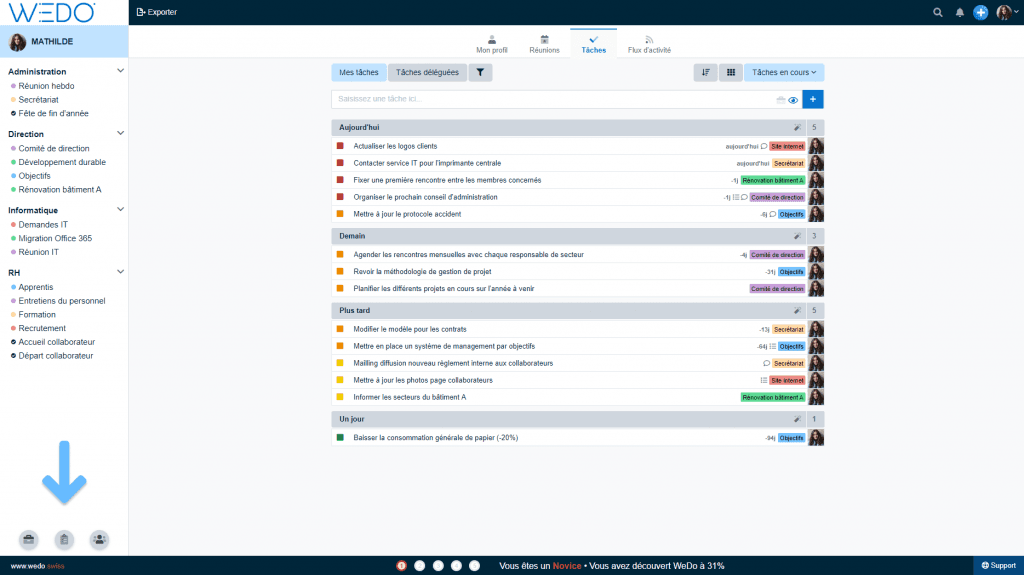 The main menu has been redesigned for simplicity and efficiency; and presents a new palette of colors.
Ready to dive in?
Start your free trial today.