Fribourg SME WEDO is doing well and has decided to consolidate its place in the Swiss economy by changing its legal form. The former Llc is proud of its new name, WEDO Ltd, even though the founders have no intention of opening up the company's shares to external investors for now.
After swapping the initial domain name wedo.swiss for wedo.com a few months ago, the company is now pursuing a strategy of consolidating its assets for serene and ambitious growth.
A team with international ambitions
Founded in 2015 by Fribourg-based David Dutch and Antoine Sudan, the company now has 14 employees based in Fribourg and Zurich, including four recruits in 2022 alone. Working in high value-added jobs such as Full Stack Developer (3 of whom trained at the Fribourg School of Engineering), Digital Marketing Specialist, Business Developer, or Customer Success Manager, these employees contribute to the wealth of a secure, high-performance software product. Recruitment accelerated in 2022, intending to build a team of 20 employees by 2024. Widely adopted in French-speaking Switzerland, WEDO has been gaining ground in German-speaking Switzerland since the hiring of Business Developers in 2020. Our ambition is to continue our expansion in German-speaking Switzerland and internationally.
WEDO Ltd operates mainly in Switzerland, covering various industries, including healthcare, the public sector, finance, and construction. Today, WEDO is used by some 500 organizations in 18 different sectors.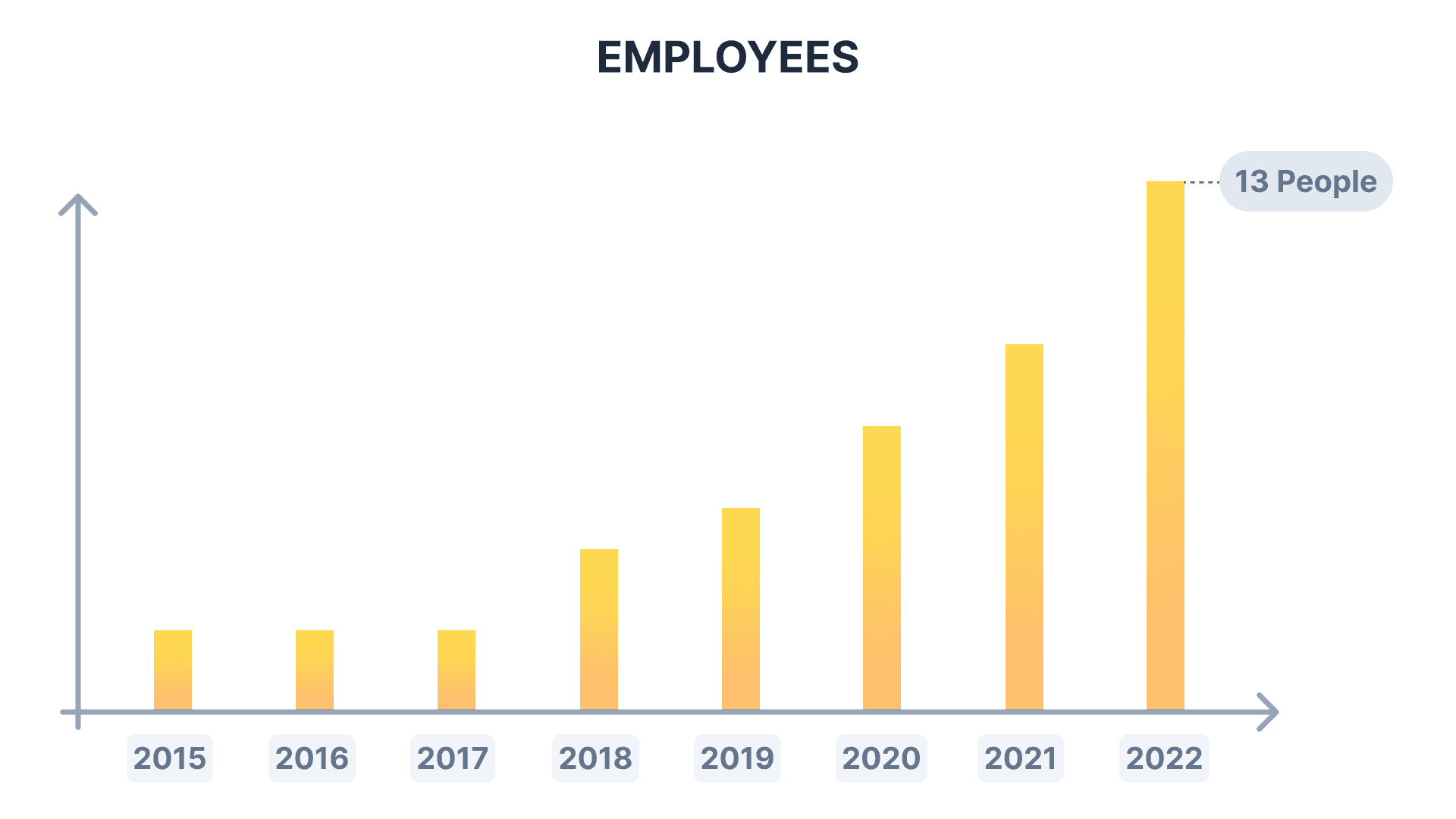 The transformation of WEDO from a limited liability company to a public limited company is part of this growth strategy. By increasing its share capital, WEDO aims to reassure and establish the credibility of its business model. It's a business model that quickly proved to be a winner and which has more or less retained its initial structure since the beginning of the adventure: a system of annual subscriptions paid per user, giving access to the platform's full range of functions.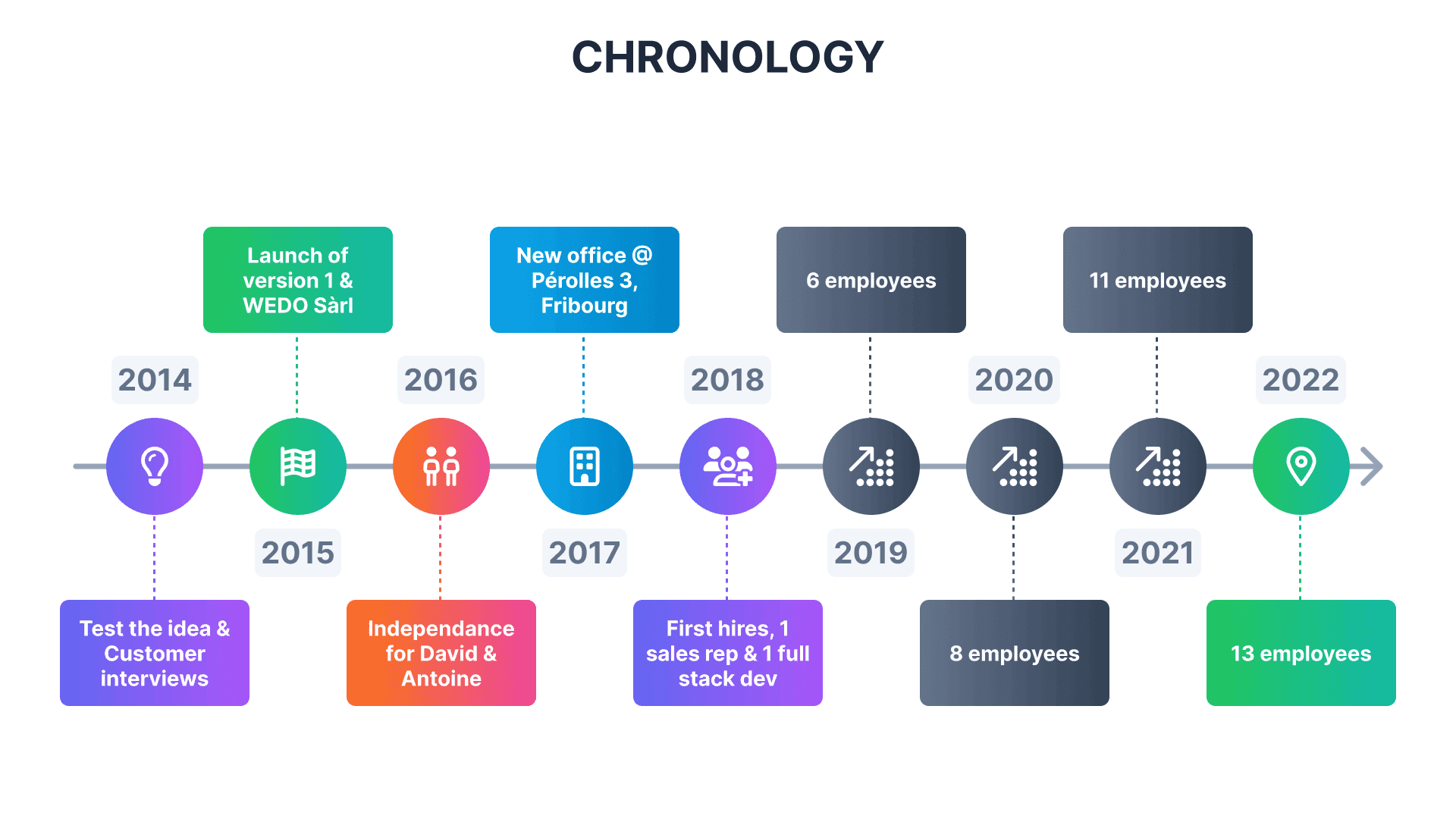 Next steps
In addition to its capital increase and the long-awaited acquisition of wedo.com, the development teams have recently focused on extending the platform's functionality. While the platform defied all competition regarding meeting management, it will soon launch a new, more powerful version for project management, ready to challenge its American competitors.
Ready to dive in?
Start your free trial today.