Because feedback from our users is essential to our developments, we have favoured a few recurring requests for this new version. We are thus offering you a variety of new features that will facilitate your daily use of WEDO.
1 - Duplicating a task
Duplicate a task and delegate duplicates directly to your colleagues! All the information in the task detail panel can be duplicated to save you valuable time.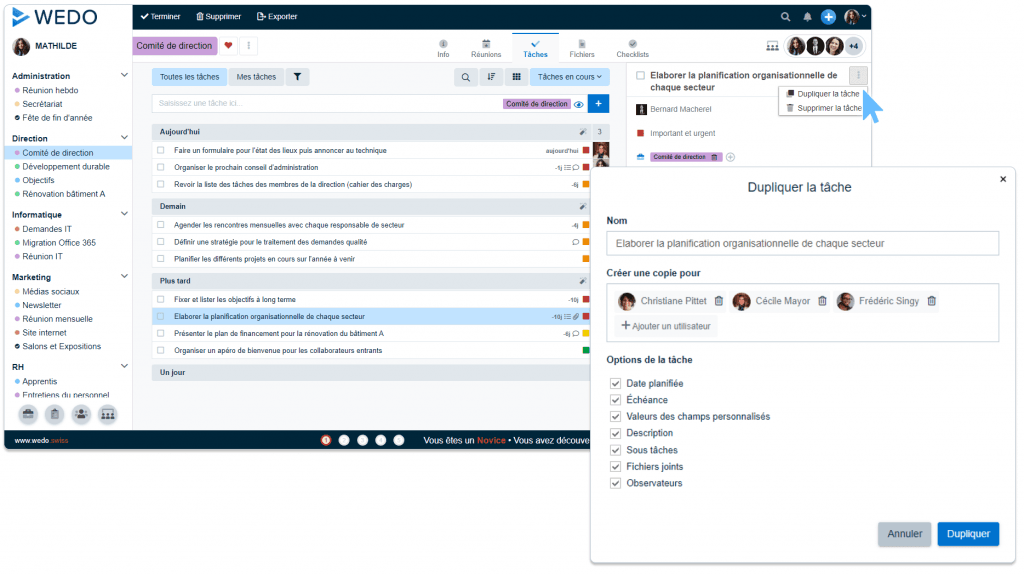 2 - Duplicating an item in a meeting
In addition to tasks, you also have the ability to duplicate elements of your meeting: paragraphs, decisions, and private notes.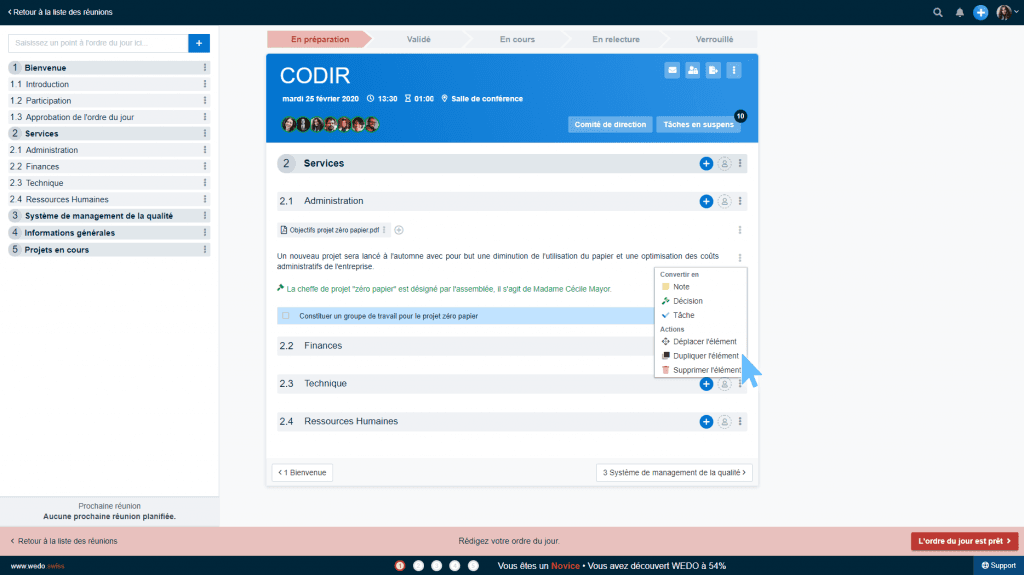 3 - Subscribe to a workspace
Subscribe to a workspace so you don't miss any information about it! You will be notified each time a task is created or shared in the space.
4 - Sort your search results
When your network is well provided, it is sometimes complicated to find the right information. In order to facilitate this work, you can now sort your search results according to different sorting modes:
For tasks > by status, planned date, or due date.
For meetings > by relevance or by date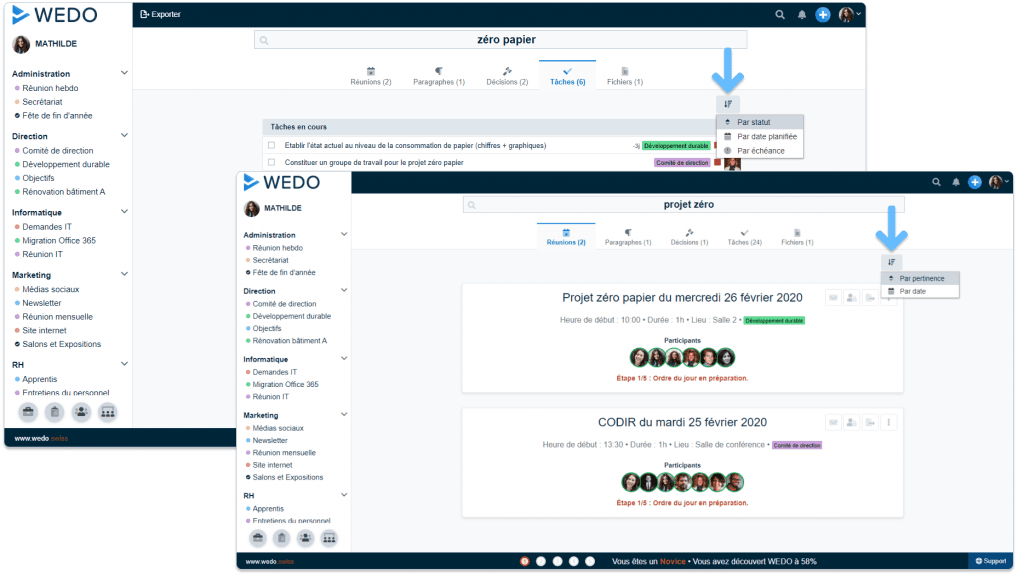 5 - Search through paragraphs
Via the global search you can now search through the paragraphs of your meetings. This makes it much easier to quickly find the right information!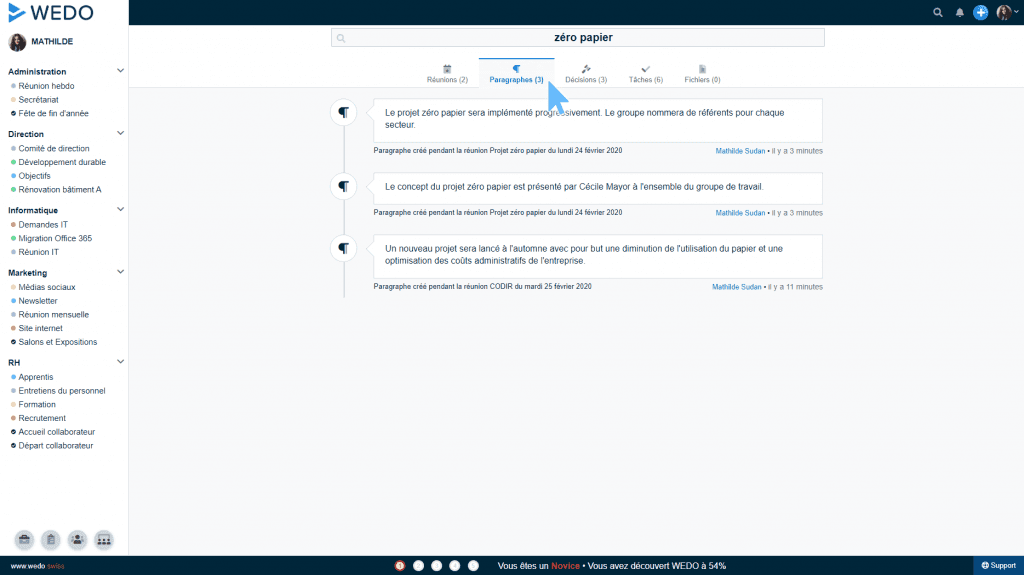 6 - Reschedule a checklist
You need to change the reference date of a current checklist? Enter the new date so that all current tasks are automatically rescheduled according to it!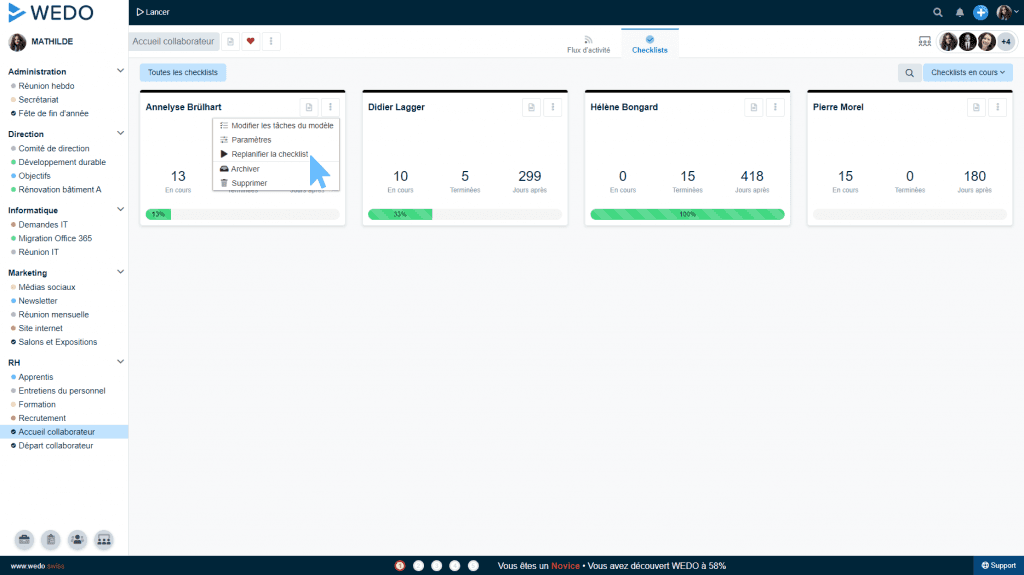 7 - Add private notes at each step of the meeting
You can personally annotate a meeting regardless of its stage and your access rights. This allows each participant to efficiently prepare their interventions directly from WEDO.
8 - Go to the teams page
Access a page grouping all the teams in your network to get an overview. Filter teams using the Member / Non-member / All buttons. Choose your favorite teams by clicking on the heart icon. These are displayed in your main menu on the left side of the screen so that you can quickly access them.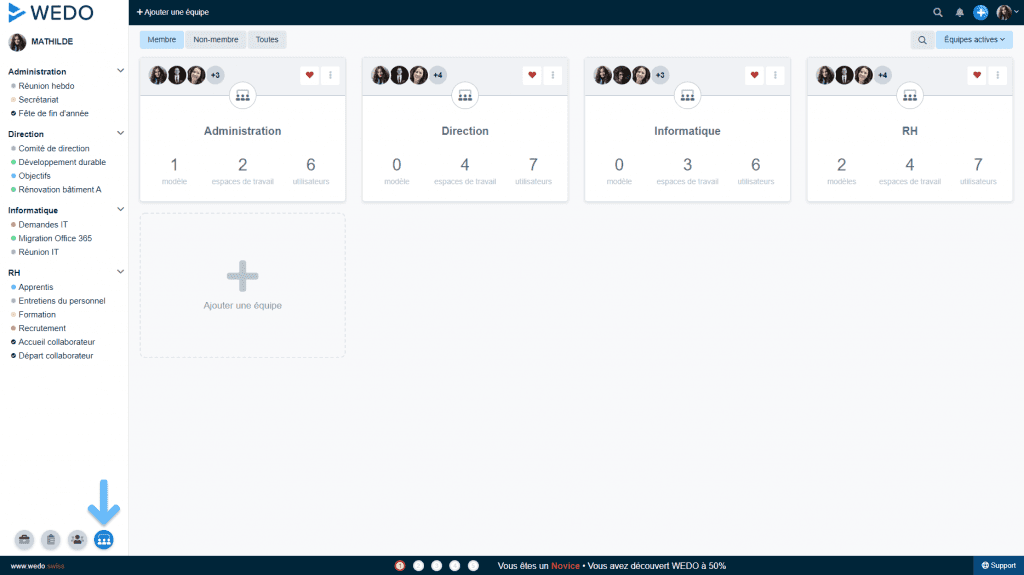 9 - Joining a team
Ask to join a team in your network to collaborate with your colleagues. The moderators will then have to approve your request and you will be able to access the workspaces and checklist templates of the team concerned.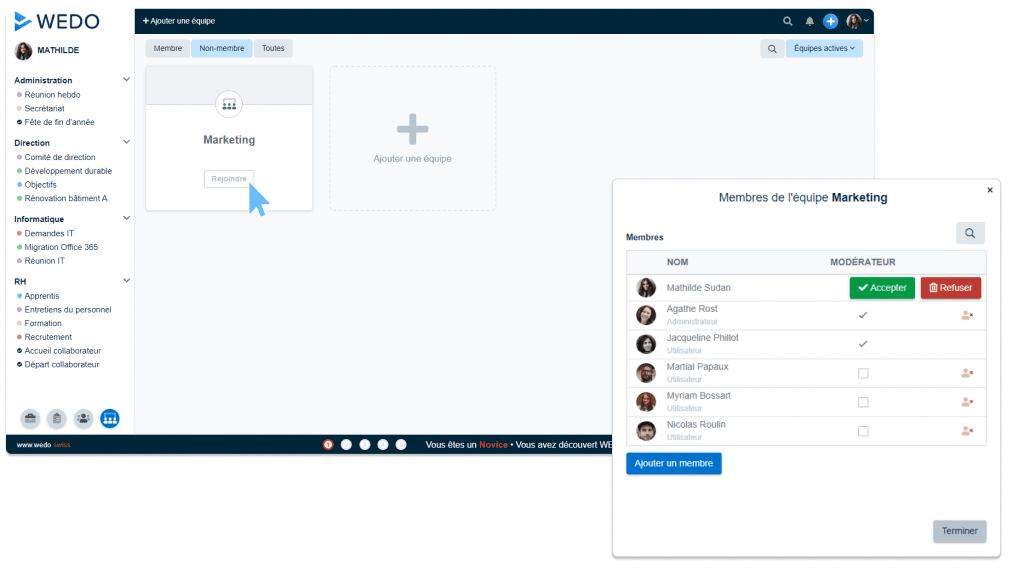 Ready to dive in?
Start your free trial today.